Michael, MD PhD, sees enormous potential in web and social media to provide better mental health supports. As the project lead and visionary of WalkAlong, Michael is a professor of psychiatry and public health at the University of British Columbia.  Michael has extensive experience in clinical work, as the former Medical Director for the Burnaby Centre for Mental Health and Addiction and the Regional Program for Complex Concurrent Disorders at Vancouver Coastal Health. Michael has also led several large-scale research trials in addiction psychiatry, including the German Heroin Trial.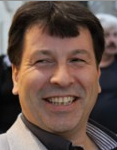 Christian
, MD PhD MPH, is Medical Manager at the Burnaby Centre for Mental Health and Addiction, a 100-bed inpatient tertiary centre, where he treats individuals suffering from severe concurrent mental and substance use disorders. Christian is a psychiatrist with training in psychotherapy and addiction medicine.  As Associate Professor at the University of British Columbia, he further pursues translational research focusing on impulsivity, stress and development of novel treatment approaches.
Anastasia Frank is the WalkAlong Coordinator. She holds a Bachelor of Arts with Honours in Geography, and a Master of Public Health degree. Anastasia is a resident of the internet, and her constant consumption of web-based mental health media keeps us all up to date.
Iris, PhD, is a researcher at the Centre for Health Evaluation and Outcome Sciences, and a registered psychologist with the College of Psychologists of British Columbia. As a clinician, she provides assessment and treatment for individuals who struggle with mental disorders, substance use problems and emotional issues. As a researcher, she investigates substance use and mental disorders in a variety of populations. She is particularly interested in examining women's mental health and substance use behaviours, the relationship of trauma and psychological functioning, posttraumatic stress disorder and substance use disorder comorbidity, and the effects of integrated trauma-informed interventions.
Greg has more technical understanding than most of our team — he is an engineer with a PhD in Business Administration. But it is his compassion and engagement that makes him a great asset for building better systems.
Erika holds a Bachelor of Arts in International Development and a Master of Public Health. In May 2012 she lost a close friend to suicide. In her work with WalkAlong Jenny is never far from her thoughts.
Marissa has a Bachelor of Arts in Psychology and is currently completing her Master of Health Administration. She is passionate about mental health and creating better community supports. 
Nicole is a recent Bachelor of Science graduate in chemistry, biology and environmental sciences with a background in psychology. Nicole has personally struggled with her own mental health; allowing her passion for mental wellness to be seen through her work with WalkAlong.
Felicia is a UBC undergraduate in the process of completing her Bachelor of Arts in Psychology.  Her work with WalkAlong is fueled by her interest in increasing awareness, understanding, and acceptance of mental illness whilst improving access to mental health services.
Firyal is an MD and  a Medical Specialist in Psychiatry and Behavioral Psychotherapy, including relaxation methods and a foundation course in hypnosis, who has been trained in Germany. She is currently working as a Medical Trainee at the Burnaby Mental Health/ Addiction Center and as a Research Volunteer at the Institute of Mental Health at UBC.
Godot is an international student completing her undergraduate degree at UBC. She is in a big transition period where she is exploring her future. Her own experiences and her friends' mental health problems have interested her in this area.